Something odd happens in medical school. It affects you as a patient, me as a provider, and state and federal budgets.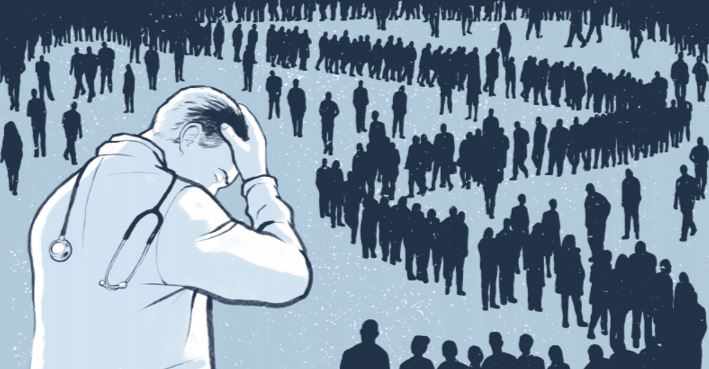 Written by Daniel Orlovich on KevinMD
For the first two years of medical school, empathy levels stay the same while we bubble in multiple choice questions. Then third year comes. Eagerly, we drop the backpacks and pick up the stethoscope ready to see real life patients. What happens during this long awaited year? Empathy levels tank. And you know what? They never return to baseline. All in all, about 1 out of 3 medical students report burnout.
Why does it even matter?
The most obvious reason is that physician burnout and lack of empathy is bad for you as a patient. It's bad for your spouse, your parents, and your children. It is serious. Studies show increased medical errors, decreased quality of care, and lack of adherence to treatments associated with physician burnout. Patients whose physicians are burned out are more dissatisfied and have less trust and confidence in their doctors. "Did she even listen to me?" you might ask walking out of the clinic.