WhatsApp could be a game-changer for American Health Care connecting patiens to doctors. End-to-end encryption, recently adopted by the company, ensures a high degree of privacy.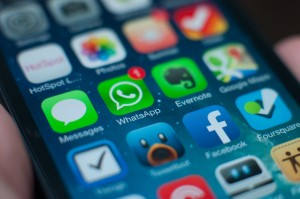 Articolo di Jen Wieczner condiviso da Fortune
Your doctor will instant message you now.
When messaging service WhatsApp announced in April that it would adopt end-to-end encryption, it rankled law-enforcement agencies worldwide (Brazilian officials briefly shut down the Facebook-owned FB 1.37% app on two separate occasions this year). But the move may have also opened the door to better health care. Nearly nine out of 10 doctors in Brazil communicate with patients using WhatsApp, Cello Health Insight says, in part because of its strong privacy controls. And the app played a key role in tracking the country's Zika virus outbreak, as doctors used it to share symptoms they were seeing as well as babies' CT scans.
So far, U.S. doctors' uptake has been slower—just 4% use it with patients, according to the Cello survey—mostly out of concerns about violating health information privacy regulations known as HIPAA (which stands for the Health Insurance Portability and Accountability Act). But as the company flaunts its commitment to encryption, that could change.
While WhatsApp doesn't market itself specifically for health care, it's just as HIPAA-compliant as other doctor-specific apps—if not more so—if used properly, says Katie Kenney, an attorney for Polsinelli specializing in health data privacy. WhatsApp is just one of 132 companies offering secure messaging, many of which declare themselves HIPAA-compliant but actually aren't, according to Extension Healthcare, which makes communication technology for hospitals. "The distinguishing factor" with WhatsApp, says Kenney, is its end-to-end encryption—preventing messages containing personal health information from being intercepted or exposed (even WhatsApp itself can't see them). "It's about one of the best safeguards you can have in place," she says. continua a leggere